sLOW FLOWERS PODCAST
Check out my podcast debut on Slow Flowers. Toni Reale and I chatted with Debra Prinzing about our American Flowers Week project, ourselves, and our businesses. What a fun experience!
the oregonian
The goal of our American Flowers Week design was to share the culture of the Gullah Geechee people with the world. It is so gratifying to see this happening. A huge thanks to The Oregonian for including us in their round-up of participants in the floral couture project.
EDIBLE CHARLESTON
What an honor to be included in this stellar lineup of female farmers in the Charleston area. I love being able to mentor other farmers and small business owners. I talked with Nikki Seibert Kelly in Edible Charleston about going out in search of the women who would become my mentors. These are the farmers who really helped me to understand that I could do it, too.
SSAWG 2019
One of my passions is helping other farmers and small business owners develop a profitable and successful business. I spoke in January 2019 to a room filled with southern farmers eager to hear about cut flower production and marketing their farms. I take a very holistic approach to marketing and really enjoyed sharing my experience and tips with this engaged bunch.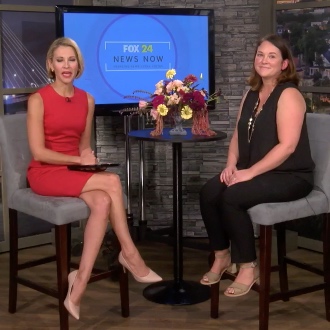 FOX 24
Lowcountry Flower Growers is a 501(c)3 whose mission is to educate the public about the importance of supporting American cut flower producers. In 2018, I joined Fox 24 for a chat about our work and the state of the cut flower industry in the US.